Can the news get any worse? Covid and the ensuing supply chain disruptions, the protracted China property crisis, the Ukraine war, energy price rises, inflation and the consequent system-shocking interest rate hikes are some of the ferocious factors facing the bond markets. Against this turbulent backdrop, it is of little surprise that market veterans Soo Chong Lim and Joyce Liang emerged as the top-ranked analysts and economists. Nine of the top 10 analysts and eight of the economists/strategists have been ranked for a minimum of three years.
The aggregate wisdom of the top sellside individuals is that rising inflation and the Federal Reserve's monetary policy will continue to determine investment decisions, as the survey results below show. Clearly, this is not good news for the bond markets. However, interestingly, a prolonged China slowdown did not appear to be a significant concern.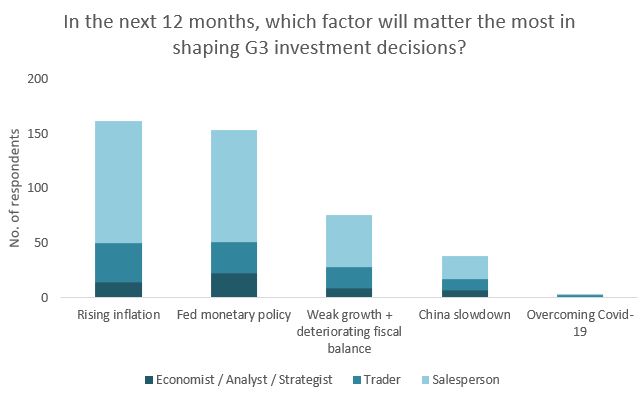 However, the investment outlook for China is not without its problems. The consensus is that the risk of further policy missteps is the single most important concern. And there is a clear warning that more defaults are on the horizon.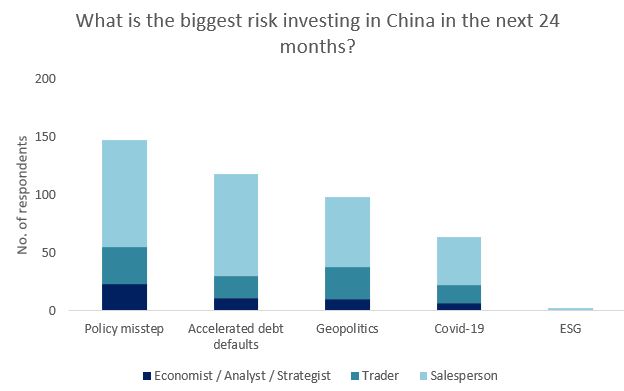 For the list of winners, please click here